Tales
Nice Mount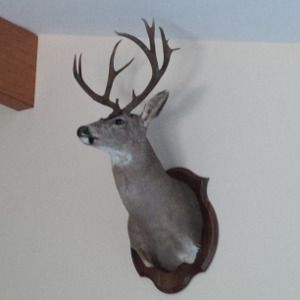 Here's a great picture of the deer that Jon Greco took up at the Sloat Ranch.  We previously had pics of them with the deer in the field but this is the final product.
The mount is by Western Wildlife Taxidermy studio , located in Roseville, California where it's owned and operated by Aaron Armstrong.
 
Aaron's a great partner of Golden Ram.  Members can reach out to Aaron for all their needs.