RIP: Pat McNeil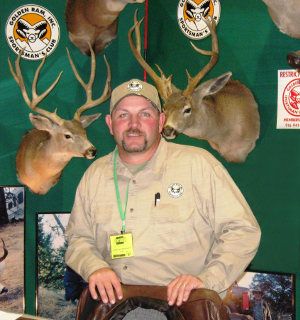 It is with tremendous sadness and pain that we share the news publicly that many of you already know.
On Saturday, May 21 Pat McNeil passed from this world while on a guided pig hunt. Instantly, without any pain or suffering, Pat died from a physical ailment that is currently unknown.
Pat was in charge of Golden Ram's field operations. He was in charge of our duck clubs, our guided turkey, pig and elk hunts. He was known to many members who interacted with him frequently.
While it is often said in these kinds of messages that "he was loved" by all, in this instance it is truly the case with Pat. Pat lived a life of service, service as a son, a husband, a father, a coach, a guide, a teacher and as a friend. He was a great man of integrity and honesty who always had a smile on his face, a story to tell and a shoulder to lean on.
Above all things Pat was a family man. He is survived by both his father John and his mother Linda, sisters Tami and Michelle, and step brother Mikey and his wonder family.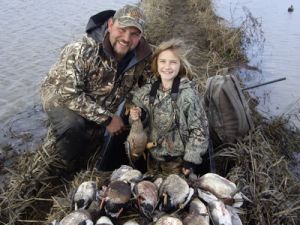 Married for almost 20 years to his bride Stefani they were busy raising two beautiful, intelligent and competitive daughters. Holli was recently recognized for offensive and defensive play on her high school softball team. In our books, that's the team MVP. She's headed to Florida in the fall to study and play softball. Kelsi will be a junior in the fall and shoots competitively in shotgun sports. Pat may not have told Kelsi, but he told us years ago that she's a better shot than he was. She's a fiend in the duck blind and as a hunter has taken turkey, dove, ducks, geese, hogs, deer, exotic ram and buffalo. All without ruining her French nails!!!!
Our condolences go out to his beautiful family. He loved them so much and was so proud of their character and accomplishments. Our sadness and grief seems unbearable at this time.
Here is Golden Ram's request to anyone who was touched by Pat's life. A GoFundme account is in place to help cover immediate costs. In addition, we have established a college savings fund to offset Holli and Kelsi's future educational costs. 100% of every donation received will go directly to benefit the girls.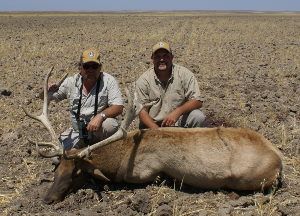 Send your donation as follows:
Check payable to McNeil Family Education Fund
Mail to: Golden Ram, PO Box 4152, El Dorado Hills, CA 95762.
or online via paypal
May he Rest in Peace, in the light of God's Grace.
Services will be announced when they are finalized.
colin
(I miss my friend so much already.)