Hunting Properties
Bar Z Ranch

Challenge Ranch

Cholame Ranch

McIssac Ranch

Sloat Ranch

Summit Valley Ranch

Tyson/O'Ferrall Ranch

Dominion Ranch

Timberland Ranch

Timberland West Ranch

Los Colorados Ranch

New York Flats

Pacifico Ranch

Ten Mile Creek Ranch

Beaver Creek Ranch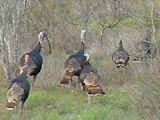 24,000 acres near Covelo. Ranch is open 7 days a week during spring turkey, deer & bear season, weather permitting. Archery and Rifle Deer and Black Bear. Ranch is also loaded with Turkey and Mountain Quail. The ranch has a 6 acre plus lake with Black Bass and Blue Gill catch and release fishing. Varmint and predator hunting allowed.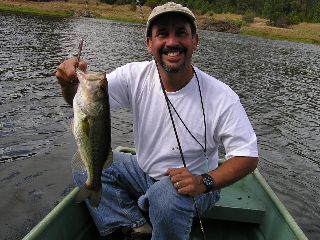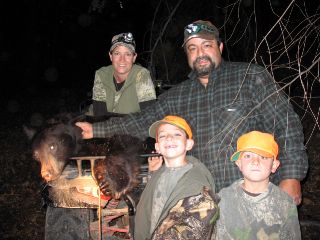 Thanks to Golden Ram member Kenn Lipke for the great panoramic shots.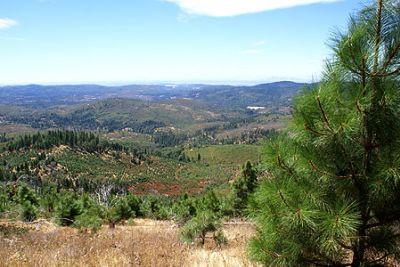 The Challenge Ranch property is in the D3-5 deer zone. Anyone that is familiar with quality bucks in the Brownsville area in Yuba County will know why this is an exciting spot.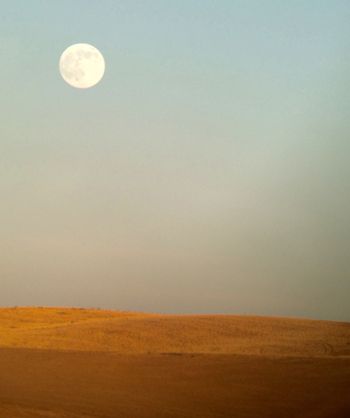 14,000 acre A-Zone ranch is available for Archery and Rifle. We hunt it Thursday through Sunday. The ranch has excellent populations of Deer, Pig, Quail & Dove. Varmint hunting is allowed as well.
Our Pig hunting is excellent in this region and starts in November and runs through June, weather permitting.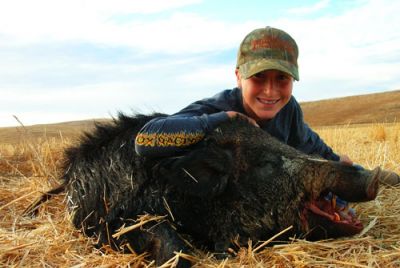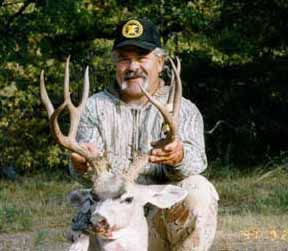 4,600 acres also at Mendocino Pass (adjacent to Twin Rocks). Ranch is open Thursday through Sunday for the B-Zone rifle deer season only. Ranch also available during this time to hunt Black Bear. This is a foot-hunt-only, trophy-buck-only ranch. We do not allow road hunting and we limit our take to 3-points or better through the entire season.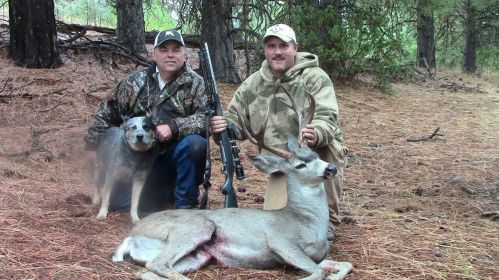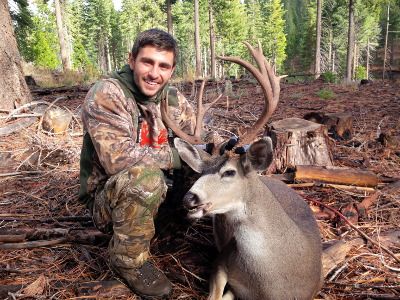 The Sloat ranch sits in zone D-3. It is bordered by the middle fork of the Feather River. This is great high country deer hunting. Poplar Creek runs thru the property with great fishing at multiple beaver ponds. You will access the ranch from Hwy 70/89. You can get there from either Oroville or Truckee.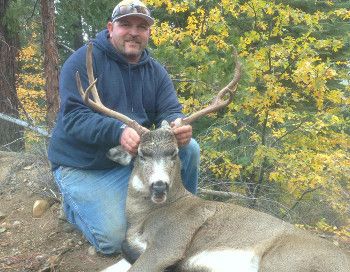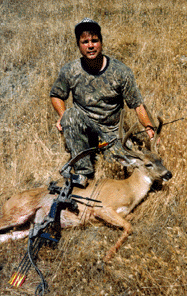 B-Zone 1500 acre ranch. It's 1500+ acres available 7 days/week for Deer, Bear, Quail, and spring Turkey hunting. This will be logged by deer season & will be ARCHERY only for the entire deer season. This ranch is located near Covalo, CA.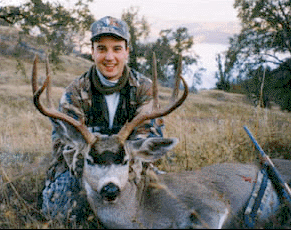 An 11,000 acre B-Zone unit near the town of Covelo. Set just above Round Valley and fronting the North Fork of the Eel River, this ranch produces some huge blacktail bucks. We hunt here 7 days a week for both the Archery & Rifle seasons. Excellent populations of Black Bear, Turkey and Mountain Quail here as well. We stop all hunting on December 31st each year.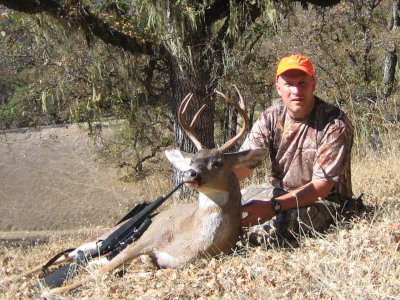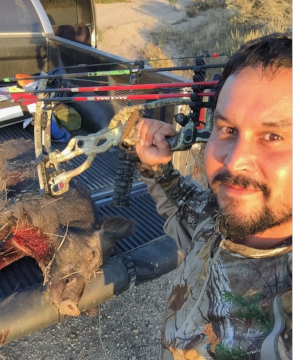 300 plus acres A-zone Archery only hog hunting. Ranch is open Friday through Sunday. Pig, Quail, Chukar and Dove. Also varmint hunting.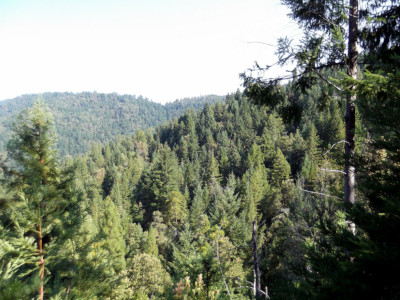 21,000 acres in Mendocino County. The ranch offers easy access to Fort Bragg and the coast. Bring your wife and kids and visit the coast during the middle of the day. The ranch is open all year, 7 days a week. Deer and Bear (A Zone for Deer) Also Band tail Pigeon, Quail, Turkey and camping. Only 4 miles to coast. Actively managed as a timber harvest property with a network of roads, ATV and skidder trails.
Timberland West is an 11,000 acre, A-zone property consististing of old tall stands of timber, deep valleys, old and new clear cuts from mid-range up mountain to close to the tops of the range. For anyone who has hunted the Timberland this is more open country. This ranch has plenty of water sources and can be hunted with patience. There are lots of road access and plenty of logging trails for those who want to take the time to hunt. Deer, bear, band tail pigeon, quail, wild pigeon and turkey are all on Timberland West.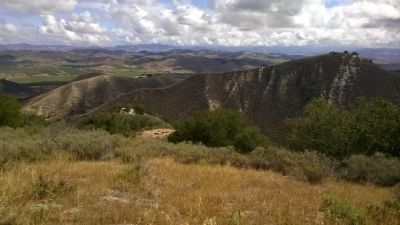 Located in Santa Barbara County near Lompoc, this 2,700 acre A-zone ranch is open noon on Thursday to noon on Sunday for archery and rifle season. Hunt for pigs, varmint, dove, and 3 points or better deer. This area of the state supports large numbers of hogs. There is no on-site camping at this ranch location.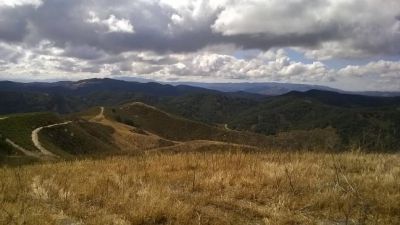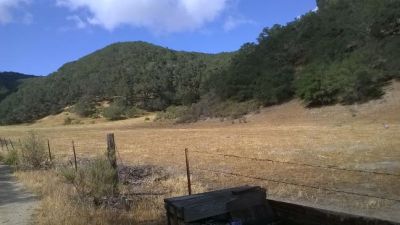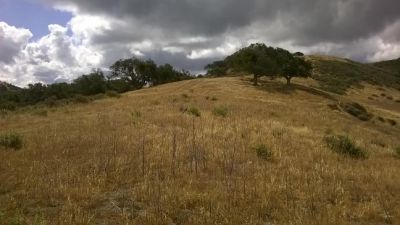 This 1,300 acre D-3 zone ranch is located near Brownsville. Open 7 days a week weather permitting for rifle and archery deer, bear, turkey, and quail.
2,500 plus acres A-zone. Ranch is open noon Thursday through noon Sunday. Deer, hog, varmint and dove. 3 points or better bucks. From opening of archery season to end of rifle season. Near Lompoc. There is no on-site camping at this ranch location.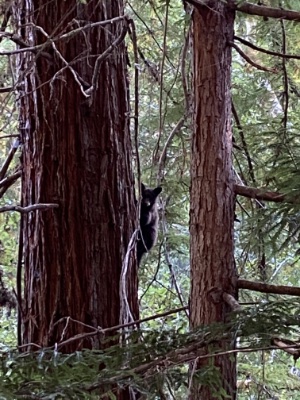 18,000 acres in Mendocino County. Ranch open all year, 7 days a week. Rifle Deer and Bear (A Zone for Deer) Also Band tail Pigeon, Quail, Turkey and camping. West of Fort Bragg, south of Ten Mile Creek. Lots of roads & ATV and skidder trails. Creek has permitted fishing.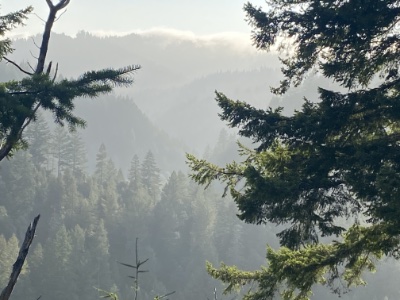 5,000 acres in Mendocino County, B6-Zone. Ranch open all 7 days a week during deer season. Deer hunting but no bear hunting. Boundary is on 2.5 miles of the East Fork of the Scott River. Located near the town of Callahan & west of the city of Weed.