Guided California Black Bear Hunts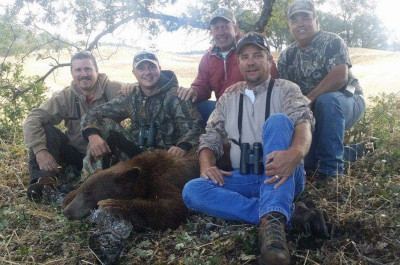 Black bears are abundant on Golden Ram properties. These majestic animals offer exciting hunting with a rewarding payoff. Bear meat is unique and very tasty, and a bearskin rug or mount can be treasured for a lifetime. Your guided California bear hunt is in good hands with our expert Executive Ram guides.
Bear hunting is done using the spot-and-stalk method, and all in-field transportation, animal prep, food, beverages, and accommodations are provided. Bear season in California runs from the start of B-zone deer season, in September, until December 31. Guided black bear hunts last four days. All animals are free range and dogs or bait are absolutely never used. Coastal deer, wild hog, and aoudad can be added onto guided hunts for additional charge.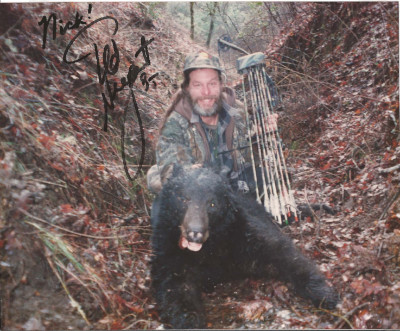 Contact us now to book your once-in-a-lifetime hunt!
• Call the Golden Ram office at 916-941-7880
• Email This email address is being protected from spambots. You need JavaScript enabled to view it.
• Fill in our contact form