Tales
Great Start to Turkey Season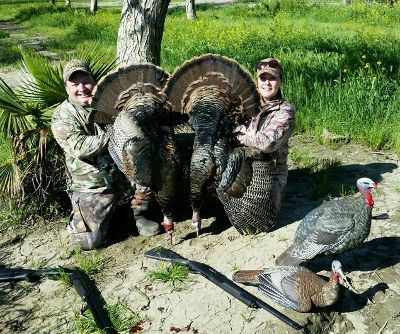 Ahhh nothing like the sights , sounds , smells , rituals and success of a Great Spring turkey hunt that will always put a smile on your face And help you put things back in perspective with what is a crazy Schedule in the everyday hustle and bustle of life ..
Nothing quite like the sound of gobblers on the roost as you ever so gently close the door on the truck and quietly make your way to the blind on a breezy moonlit morning ,decoys and gun in hand and with every gobble that breaks the morning silence, an almost evil grin emerges while I kneel down and strategically place the decoys for I know that the stage could not be set much better than it is at this moment with the official shoot time for the opening spring season only 30 minutes away .....6:30am
I am already a HUGE fan of the Avian X turkey decoys and this year's opener only solidified that admiration even more as I deployed the New Avian Laydown Hen into the spread this year. A decoy that mimics a hen in the breeding position . Well As you can see below .. it worked very well ;) These two toms came running from over a hundred Yards over top of the Hen they had with them once they saw this Jake and laydown hen set up combined...... Coupled with a raspy hen Zink split V mouth call and the deal was sealed at 8:00 am with the two TOMS In the decoys together, after a parade of strutting off the roost as soon as they hit the ground, finally they had made their way Spitting and drumming into a situation where a rare Spring Double was in order .. Debbie with her trusty ESCORT 20ga. semi Loaded with 2.75" #5's and myself with the New POINTER 12 ga. Synthetic Over Under loaded with 3" #'5s ...ONE, TWO , THREE .. BOOM ..
Two Gobblers on the ground and the 2016 California Spring Turkey season has begun in a grand fashion ..
A Big Thanks to Pat McNeil and the Golden Ram Hunt Club for all of your help with access to the property !