Tales
Bass, BB's and Bonding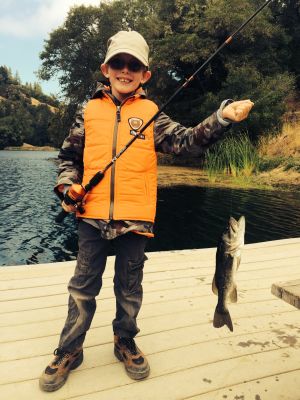 My 7 year old boy Aden and I were at Hedgepeth from the 23rd to the 26th of August and what a great father son experience we had. I am sending two pictures that I really liked from this trip. One is of Aden catching a bass that really gave him a run for his money but he brought it in.
The other is photo from a distance in camp 3 of Aden with his first BB gun chasing down targets to conquer. Since this is my son I may see something more from this photo than most. However in my mind watching this from my vantage point I could not help but reflect on how special it was for me to look at my son act out activities that has gone on for generations in this country.
This trip to Hedgepeth ranch provided me an opportunity to introduce a tradition that my father introduced to me many years ago to my own son. I would like to say thank you to Golden Ram for providing an amazing experience for the Mead family.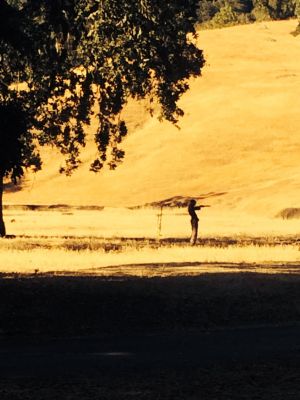 Regards, Jeff