Thank You Vets
Golden Ram would like to thank all our Veterans who have given so much to serve and protect our freedom.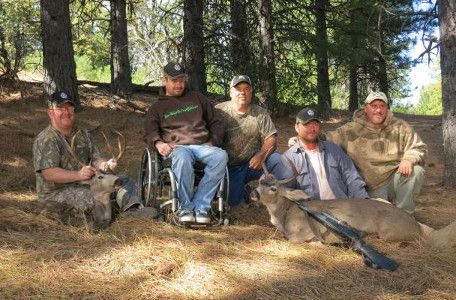 Working with the Fregoso Foundation Golden Ram has had the opportunity to host a number of veterans in the field on black tail hunts over the last few years.
Click on these buttons to see several of our wounded warrior hunters.
The Fregoso Foundation is a 501 (C) 3 organization that focuses on thanking our Armed Forces and their families, especially the combat wounded, for their service and sacrifice. One of the foundation goals is to provide first-class outdoor sporting and recreation activities to the combat wounded.
This Veterans Day we encourage you to take the time to have an impact in your local Veteran community by making a donation to the Fregoso Outdoor foundation.
We thank you and the veterans we will be able to serve thank you.